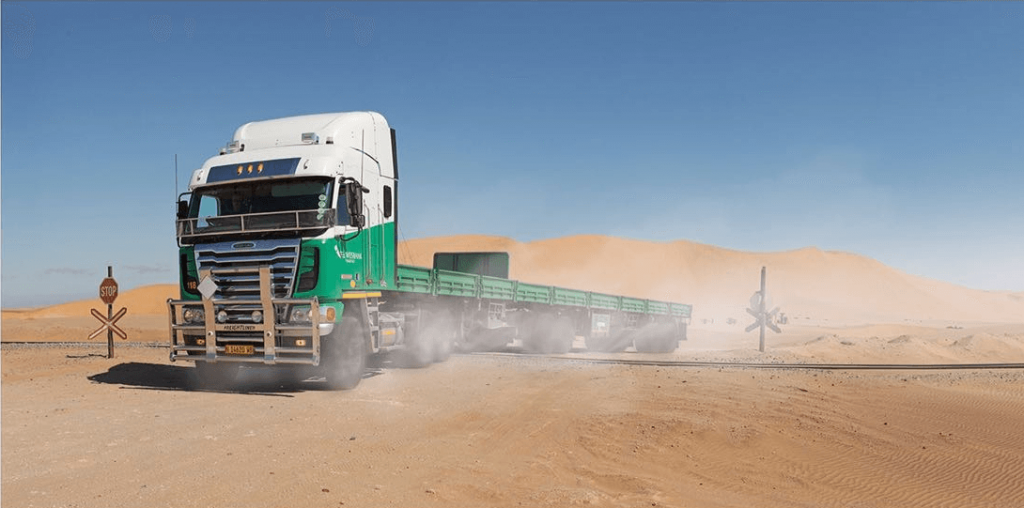 Big or small we move them all! Wesbank Transport's main fields of operation are in the mining industry (all the operating Uranium mines in the Erongo region).
We operate a crane hire business with cranes up to 220 tons capacity, the largest abnormal loads division in Namibia, the largest harbour carrier, container handling and storage facility in Walvis Bay.
Apart from our crane hire, equipment and abnormal transport services, we also offer the following services to commercial and industrial enterprises:
Cross border transport service between Namibia and South Africa
Cross border transport to Botswana, Zambia, Zimbabwe, Mozambique, Malawi and Angola
Part-load and bulk distribution
Crane and plant hire
Container Transport
Transport of Dangerous goods. We are the only Namibian transporter who is certified to transport Cyanide and are licensed by the Radiation Protection Authority to transport Uranium and Nuclear gauges
Warehousing operations, consolidation of freight, break-bulk and redistribution services
Harbour and in-bond carriers
Clearing and forwarding
Industrial waste removers
Our overall business philosophy at Wesbank Transport remains to provide a one-stop road transportation and logistical support service to all our customers.