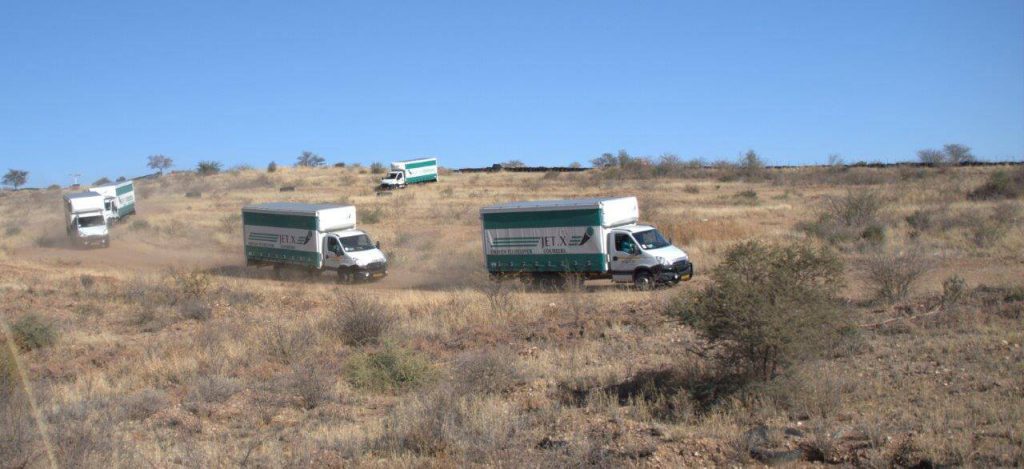 Whether it's a package, document or pallet, we'll get your goods where they need to be on time. JET.X is one of Namibia's leading express courier companies, specializing in time-definite express delivery services. With our strong Namibian and South African footprint, we are able to meet all your distribution needs.
Our track-and-trace system allows our clients with full visibility when and where they want. Our unique courier service allows consignments to be received from Johannesburg and Cape Town, 7 days a week into Windhoek.
On-site Namibian customs officers allow us to clear all cross border freight in Windhoek and eliminates waiting in queues at border crossings. To improve efficiency, customs documents are flown to Windhoek from Johannesburg and Cape Town to ensure that documentation arrives and is released before the vehicles arrive at our Windhoek Hub.
From our Windhoek hub, JET.X delivers to all Namibian towns by the following day (Monday to Friday) and dedicated pharmaceutical deliveries on Saturdays. For those important documents and parcels, we offer a same-day delivery service in Windhoek City.

We also offer international airfreight and clearing services.